Gallbladder Stone Treatment
What is Gallbladder?
The gallbladder is a small organ present in your body that is located below the liver. It helps in storing bile that helps with digestion.
---
What are Gallstones?
Gallbladder stones also commonly known as Gallstones are the stones that are generally made of cholesterol forming in the gallbladder.
Gallbladder stones are the hard deposits of elements in the bile, which forms inside the gallbladder require gallbladder stone removal.
---
What are the different types of Gallstones?
Cholesterol stones :
These are the gallstones composed of cholesterol and are usually yellow-green in colour. They're amongst the most common kind of stone in the gallbladder.
Pigment stones :
Pigment stones are smaller and darker in colour and are composed of bilirubin, that originates from bile.
---
What are the causes of Gallstones?or Who are prone to developing Gallstones?
2-3 time more common in women than men
Age of 40 plus
Being overweight
High Cholesterol level
Fatty and oily diet
History of Typhoid Fever
Previous Major abdominal surgeries
Genetic
---
What are the symptoms of gallstones?
Gallstones are usually asymptomatic. However, seeing a doctor is important if you have the following symptoms:
Pain in the upper abdomen that radiates to the back
Indigestion
Heartburn
Nausea
Vomiting
Bloating
Gas
---
How are gallbladder stones diagnosed?
For determining whether you have stones in your gallbladder, your doctor may recommend you to for an ultrasound with an empty stomach.
An ultrasound is a reliable way to diagnose gallbladder stones.
---
When should I get treated for gallstones?
Latest medical research and evidence reveals that once gallstones are detected or diagnosed it is best to get it removed at the earliest since gallstones that can cause various problems and complications to your gallbladder and the surrounding organs.
---
Why does the surgeon remove the entire Gall Bladder for the treatment of Gallstones?
The Gall bladder functions as a storage for bile (60-80ml) and aids in digestion. While Bile is produced by the liver in large quantities (more than 2 liters/day!). So, removal of Gall bladder will not affect your digestion of food or daily routine activities (just like appendix or tonsils)
Gallstone formation is aided by the wall of the gall bladder. So, removal of just the gallstone will result in recurrence in gallstone formation as long as the gall bladder exists.
The gall bladder gradually ceases to perform its intended function when it forms gallstones.
Once gallstone developed in gallbladder, there is increase chance of developing gallbladder cancer
Our Gallbladder Surgeon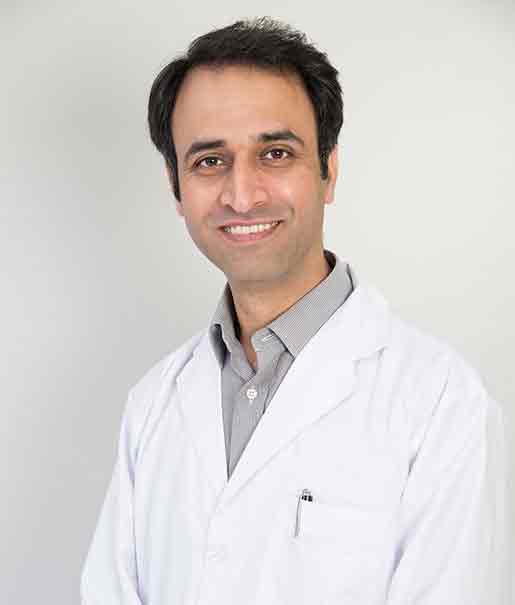 DNB - General Surgery
General and Laparoscopic Surgeon & Proctologist
Book Consultation
M.B.B.S, M.S (General Surgery), F.I.A.G.E.S, F.A.L.S
General and Laparoscopic Surgeon & Proctologist
Book Consultation
---
What are the treatment options avaliable for Gallstone?
For a safe gallbladder stone removal at our centers, the following procedures are usually performed.
Laparoscopic Gallbladder stone surgery:
Laparoscopic surgery for gallbladder removal is the recommended Gold-Standard treatment for gallstones across the world.
Laparoscopic gallbladder stone surgery needs very little time for recovery and has a very low risk of infection as opposed to the traditional open surgery.
Laparoscopic surgery is performed under general anesthesia. The surgeon will typically make around three or four, small incisions of size 0.3 to 1cm over the abdomen and then inflate the abdomen with gas.
Surgeon then inserts ports through which a camera device and operating tools can be inserted to perform the surgery within the abdomen.
3D Laparoscopic Surgery:
Using the latest technology, we can perform Laparoscopic surgery under real time 3D vision, this aids the surgeon to perform very precise surgical maneuvers and reduce chances of complications even under complicated and complex scenarios.
Single Incision laparoscopic cholecystectomy
Single Incision laparoscopic gallbladder Stone removal surgery or Single Incision laparoscopic cholecystectomy:
SILS is an advanced laparoscopic technique used for removing the gallbladder is done with a single cut in the belly button/navel that is as tiny as around 2 cm.
This is the most superior form of keyhole operation which requires separate training and good experience.
Advantage of SILS gallbladder removal:
No visible scars as compared to open surgery or standard laparoscopic gallbladder removal surgery.
Lesser pain than open or standard laparoscopic surgery
---
Open Surgery (Cholecystectomy):
Only performed in complicated and complex medical and surgical situations.
Open gallbladder stone removal, also known as open cholecystectomy, refers to a type of surgery that is done for removing the gallbladder with the help of making a large incision in the abdominal region.
Open surgery results in a scar that measures between 10-20cm.
With open surgery, you will have to stay in the hospital for 3-5 days.
---
How long will I take to recover?
Early recovery. Patient will be able to walk around in their room, 2-3 hours after surgery is performed.
In a few cases discharge can be recommended on the same day (Day care) or routinely discharged after 24-48 hours of admission.
Oral intake can resume on the same day of surgery. Home cooked food can be consumed after discharge.
Rest at home with normal daily routine for 1 week.
Light / cardio exercises after 2 weeks
2-wheeler riding / Light Weight-lifting /swimming after 6 weeks.
---
How Mirascare Clinic at Delhi NCR India helps you to get the best treatment for gallstone?
Treating Gallstones are extremely important to avert potentially serious complications such as Pus formation, inflammation of the gall bladder, inflammation of the liver, Jaundice, and potentially life-threatening complication of pancreatitis.
We provide best treatment options for gallstone condition with the most advanced SILS method.
Most experienced laparoscopic and general surgeons available in Delhi NCR India
State of the art infrastructure and equipped with the latest technology.
Dedicated Personal Nursing care pre and post surgery for gallbladder stone surgery.
If you have any questions in your mind or have any concerns relating to gallbladder stones treatment, book an appointment for gallbladder stones treatment in Gurgaon Delhi NCR India
Online or connect by phone with us at +91 8882 521 281